Pluto for Biotech & Pharma
Whether you're generating data in-house or working with external services, Pluto is a secure place to manage that data in one place.
Pluto is a cloud-based platform, designed for discovery-focused, cross-functional teams to collaborate on managing, analyzing, and visualizing life sciences data. With a flexible intuitive interface that puts the biology front and center, Pluto empowers wet lab researchers to generate branded/consistent figures for company presentations. Plus, the Pluto API allows access to the same raw and analyzed data programmatically, ensuring your entire team stays in sync.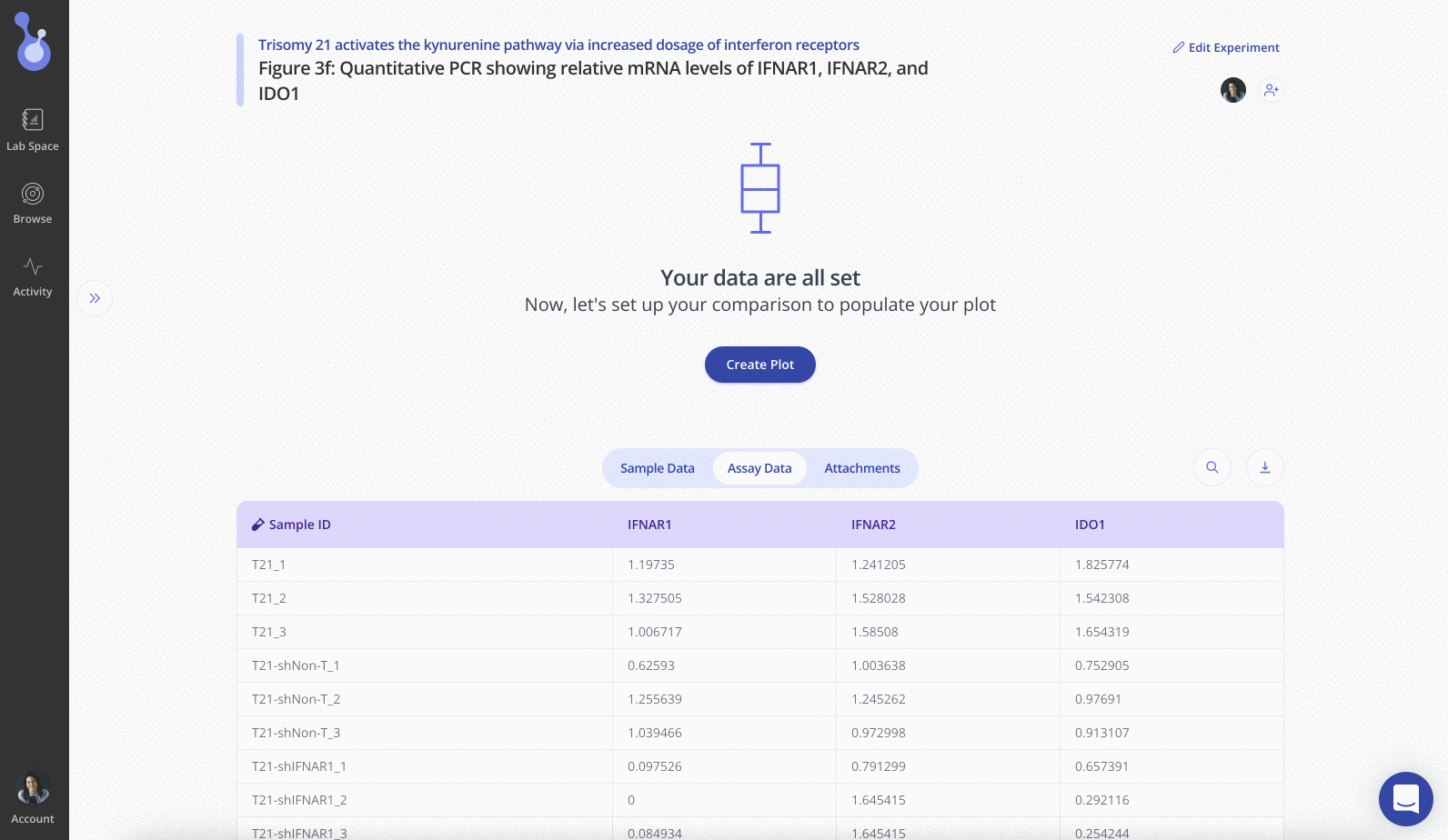 We believe in accelerating scientific discovery through:
No more bioinformatics busy-work
Your bioinformatics teams' time is freed up to do novel, IP-generating work. Pluto can be used as a data backend to your in-house Shiny apps
Transform raw data into publication-quality figures in minutes
Explore your data with biologically meaningful comparisons to test your hypothesis.
Share results securely with collaborators
Pluto has three levels of access for collaborators, giving you flexibility and control over how your data are viewed.
Ready to accelerate new discoveries at your company? Unlock your full R&D potential with Pluto.
Internal R&D
Wet lab scientists upload their own data to organize and analyze
Raw or processed from any assay your lab performs
Third-party sources
Securely fetch data from third-party vendors, ELN, LIMS, cloud storage
CROs, Benchling, Dropbox, we've got you covered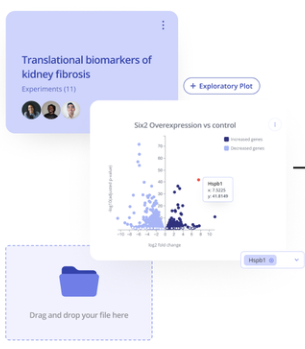 Seamless team workflows
Manage your projects & collaborate security at scale
Explore results in minutes
Run powerful analyses & Create flexible, interactive visualizations
Expert analysis on-demand
Propel your research with custom statistical & bioinformatics analyses
Pluto Platform
Pipelines, Analysis, and Data Engine
Revolutionary science deserves software that can keep up. Supercharge your company's velocity.
Ready to get started?
Contact us for a personalized demo showing you how Pluto can help your life sciences organization meet its goals today!
Get a demo