the scientific platform to
accelerate your research
Scientific teams in academic labs, institutes, and industry companies of all sizes are using Pluto. Partner with Pluto to design the plan that meets your organization's unique needs, and empowers your team to gain value right away. Get started with a demo of the Pluto platform.
Book a personalized demo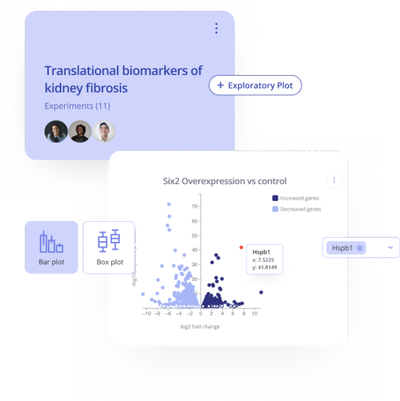 The Platform
All plans include an intuitive, powerful, and beautiful platform that allows your team to collaborate, store & manage research data, and enable R&D from raw data to analysis and visualization. With Pluto, your teams to have a single source for all your research and discovery.

Interactive canvas for visualization and discovery

Secure data ingestion and storage

Organize and easily search

Invite unlimited colleagues and collaborators

Copy and analyze 14k+ published experiments

Automated computational biology pipelines

Create, customize, and export

Access Pluto programmatically with via secure API & R package

In-app support and scientific insights and interpretation assistance
Pricing
We offer custom plans tailored to your organization's needs:
Academic / Start-up, for growing teams who need one place to analyze all of their data, securely.
Enterprise, for organizations ready to accelerate R&D, collaboration, and novel scientific discoveries at scale.
Academic / Start-up
Built to grow
Store and organize data for all of your team's experiments (low-throughput assays & high-throughput -omics data)
Run bioinformatics analyses in minutes, with no coding required
Create and customize publication-ready figures and interactive visualizations
Share data securely and intuitively with wet lab and dry lab collaborators
Track projects by funding source and upcoming deadlines
Compare your results against Pluto's database of published experiments
Get a quote
Enterprise
Tailored to your goals
All of Start-up, plus:
Make data-driven decisions with built-in analytics and tracking
Run complex bioinformatics pipelines without managing infrastructure
Integrate with your organization's SAML SSO for user management
Streamline secure data transfer between external vendors and partners
Accelerate in-house IP development with programmatic access to data and results
Reach milestones faster by integrating with your team's existing workflows (e.g. ELN, LIMS)
And more! Contact us to customize your plan.
Trusted by high-velocity scientific teams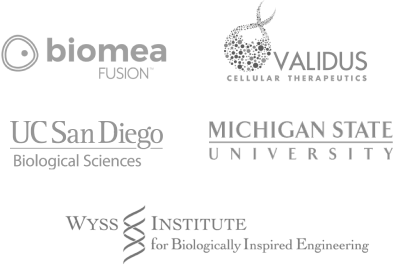 Why teams love Pluto
Faster time to insight
Hours instead of days
 
No need to wait days or weeks in a backlog
Fully leverage all of your data
Instant searchability
 
Stop searching cloud storage and hard drives
Bioinformatics pipelines
Automated
No-coding required
Eliminate the frustration managing & maintaining pipelines
Get a personalized demo of Pluto,
try the platform with real data.
Ready to see what the future of science looks like where you work? Let's set a time to give your team a demo of the platform and explore a tailored lab space.
Book a personalized demo