Data security & privacy is our top priority
At Pluto, we've built a strong foundation of data security and privacy into our platform from day one. Learn more about what we're doing to help life sciences organizations of all sizes meet their data protection and compliance requirements.
Download the white paper
Privacy
Pluto is committed to user privacy and provides a high standard of privacy protection to all our users and customers. We apply stringent individual privacy protections through the use of role-based permissions and access controls, in accordance with Pluto's data security and privacy controls.
SOC2
Pluto offers an AICPA System and Organization Controls (SOC) SOC 2 Type 2 report, as well as continuous monitoring on adherence to SOC 2 controls. Detailed, real time reports showing Pluto's status are available to customers upon request. For a copy of our reports, contact security@pluto.bio.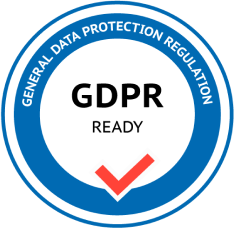 GDPR
Pluto performs system-wide, continuous monitoring on adherence to GDPR compliance and controls. Detailed, real time reports showing Pluto's status are available upon request. Pluto is also able to offer a GDPR-ready platform for Enterprise customers. Please
set up a time
 to talk with our team to discuss your specific needs.
Encryption
Security is built into our data transfer mechanisms, and critical to our business. Pluto protects your data by encrypting it both in transit and at rest. AES256 is used for encryption at rest and storage. TLS is used for encryption in transit.
Trust Center
Pluto monitors all areas of our security and compliance in real time. The Trust Center gives you a detailed view of our SOC 2 Type II, Access Control Policy, Data Management Policy, and Secure Development Policies.
Active Monitoring
Infrastructure security
Organizational security
Product security
Internal security procedures
Data and privacy
Ready to get started?
Contact us for a personalized demo showing you how Pluto can help your life science company meet its goals today!
Schedule a Demo