Pluto Solutions
Pluto offers a wide variety of solutions for all groups doing biological research.
Contact us to find out more about how Pluto can make your research better.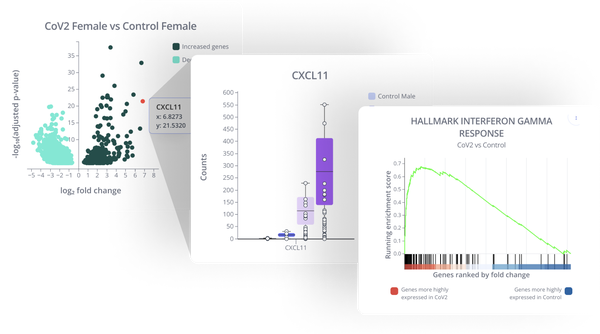 Solutions for Research
Academia
Every experience is created with our users — R&D scientists, team leads, program managers — in mind. Pluto offers the flexibility to customize your Lab Space to your organization's unique needs and goals. Learn more
Biotech
Biological data can't bring new insight if it's stuck in a hard-to-use data warehouse. With Pluto, every member of your team can create interactive experiment pages and run bioinformatics pipelines with a few clicks! Learn more
Service Providers
Run pipelines easily from your browser, or access the data programmatically to fuel your own apps and scripts. Pluto tracks change history for experiments for end-to-end traceability into how results were generated. Learn more
Pharma
Whether you're generating data in-house or working with external services, Pluto is a secure place to manage that data in one place. Learn more
Non-profits
Pluto for lab incubators, non-profits, and other multi-lab groups. Pluto scales to support multi-lab communities.
Program Management
R&D project planning and tracking doesn't have to be complicated Track progress on milestones and deliver the results that matter. Learn more
Partnerships
Pluto offers a wide variety of opportunities for partnerships. Talk to the team to learn more about how Pluto can accelerate your organization. Learn more