Summer is here and we're focused on visualization and collaboration. Here's the latest new Pluto feature run-down✨
Create plot share links with private or public view settings
Share your results instantly: one link, endless possibilities
With public share links, you can embed your interactive Pluto plots anywhere, without requiring the viewer to have a Pluto account.
Embed plots in your research blog or on your lab website
Send colleagues a link to the data that stays live and up to date as you iterate on the analysis parameters and appearance
Post your newest results straight to LinkedIn, Twitter, Mastodon.
Here's a live example!
Note: Security is paramount in Pluto. This feature can be enabled or disabled by organization admins to ensure compliance with your team's policies. Learn more.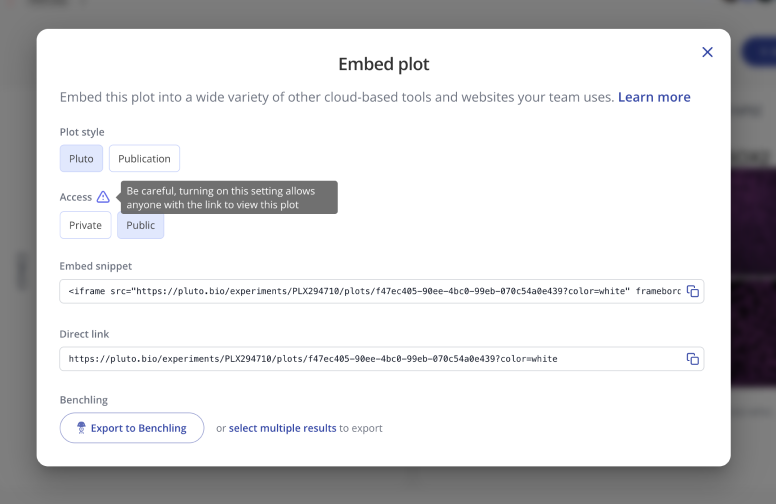 ---
Sync results to Benchling
Accelerate workflows by syncing interactive Pluto visualizations to the Benchling R&D Cloud
Introducing an entirely new way to capture, standardize, and centralize R&D data and downstream results.
Analyze large, biological data sets and create publication-ready plots in Pluto
Sync interactive plots, tabular results, and QC reports to Benchling to maintain a connected, single source of truth
Learn more about Pluto + Benchling integration or contact us for personalized demo.
---
New analysis and visualization type: Clustergrams
Perform clustering analysis and visualize the results on a heatmap
A customer-requested feature, clustered heatmaps are now available in Pluto for clustering and visualizing samples based on their differentially expressed genes, peaks, or other targets.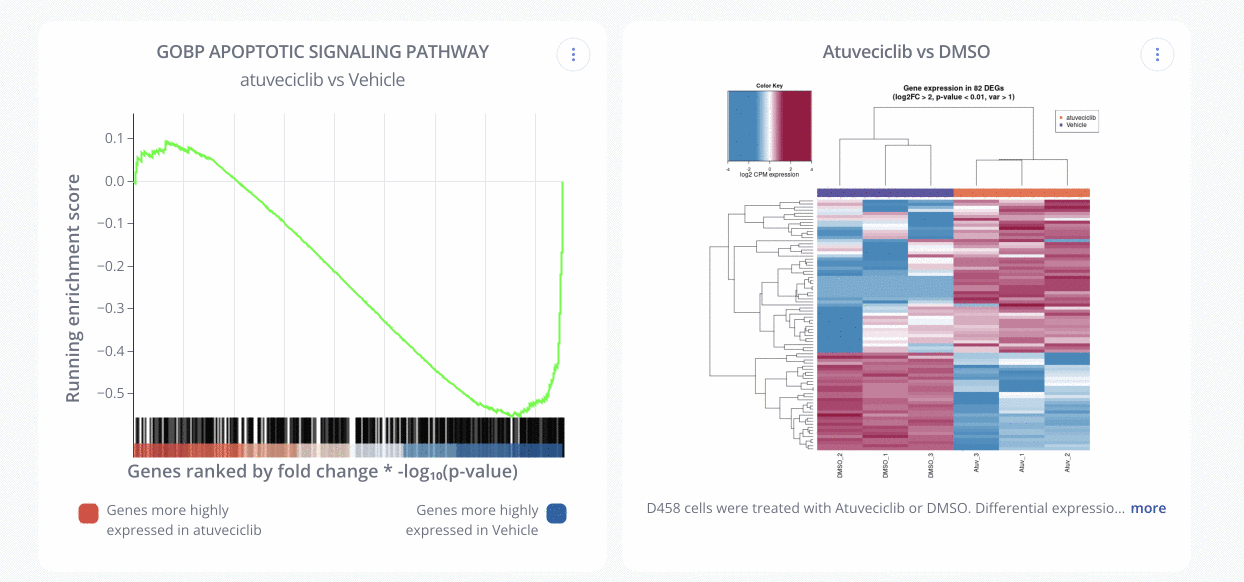 ---
Ready to join the high-velocity teams using Pluto to accelerate scientific discovery?
Try out any of these features in your lab space or contact us for more information.