We're thrilled to announce that we're partnering with Benchling to launch the Pluto + Benchling integration, making it faster and easier than ever before to capture, standardize, and centralize R&D data and downstream bioinformatics results.
Benchling is the modern choice for modern science: a leading cloud-based platform for biotechnology research and development, providing teams with a space to store, share and interact with their scientific data.
Unlock the power of biotechnology and get to market faster with Benchling + Pluto
With the Benchling + Pluto integration, you can:
Save hours of time spent exporting and updating graphs by exporting interactive Pluto plots directly into Benchling
Interact with data and visualizations, seamlessly linking samples to raw data to downstream analysis
View real-time, dynamic analysis methods that automatically stay up to date over time
Securely collaborate with everyone on your team, whether wet lab researchers or computational scientists
Flexible results syncing, real-time collaboration
While analyzing large, biological data sets and create publication-ready plots in Pluto, you can sync your results to Benchling for other members of the team to view. Features include:
Sync an individual interactive plot to Benchling
Directly export tabular results to your Benchling Analysis
Export QC reports to Benchling to maintain a connected, single source of truth for sample quality
Manage syncing for multiple interactive plots, tables, and QC reports at once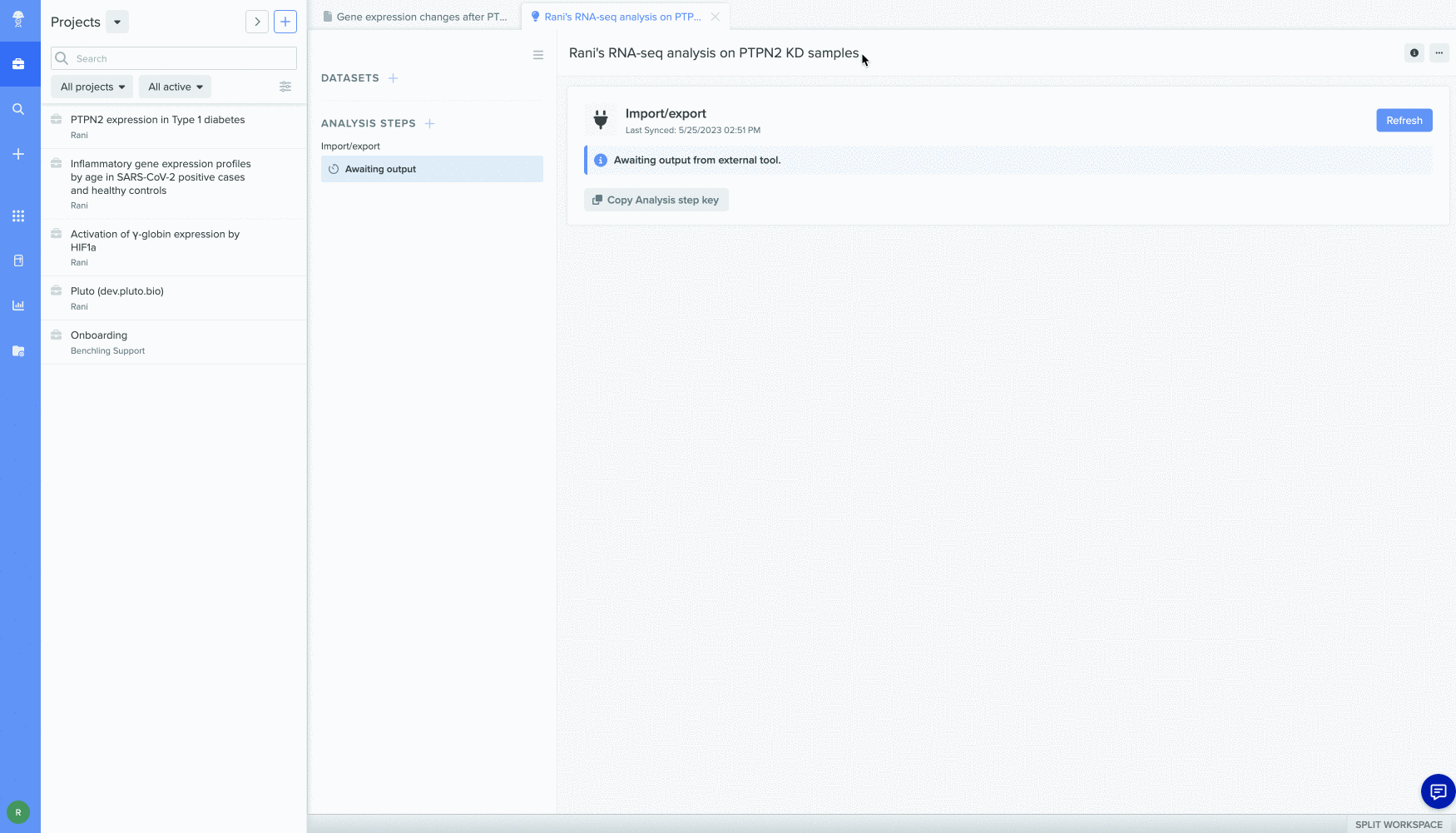 Automated analysis tracking
Every analysis run in Pluto retains a record of its change history and parameters. The dynamic methods section on each plot ensures that your notes and records never fall out of date, without any additional effort, saving your team countless hours.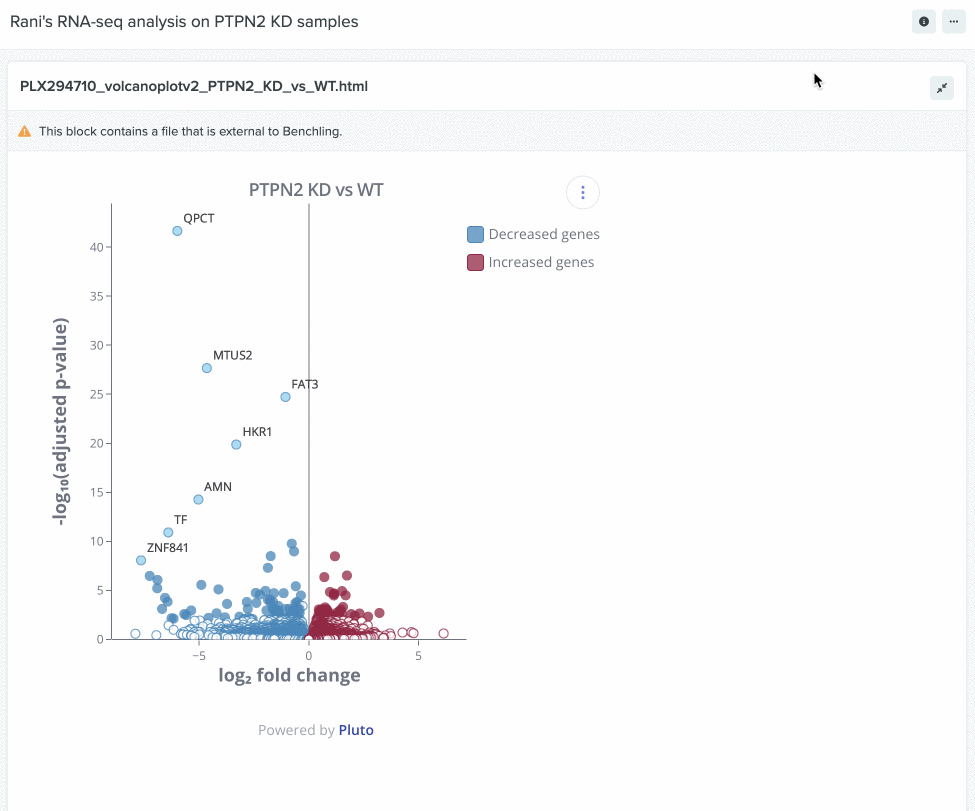 Ready to try it for yourself?
To use the Benchling sync features, the Benchling integration functionality needs to be enabled in your Lab Space. Chat with your Pluto representative to add this to your plan.
Not yet a Pluto customer? Join the high-velocity scientific teams already using Pluto to accelerate their discoveries. Learn more about Pluto + Benchling integration or contact us for personalized demo of the entire platform.