Fall updates and news from the team at Pluto. Here's the latest new Pluto feature run-down✨
G2 - Best Pharma and Biotech - Fall 2023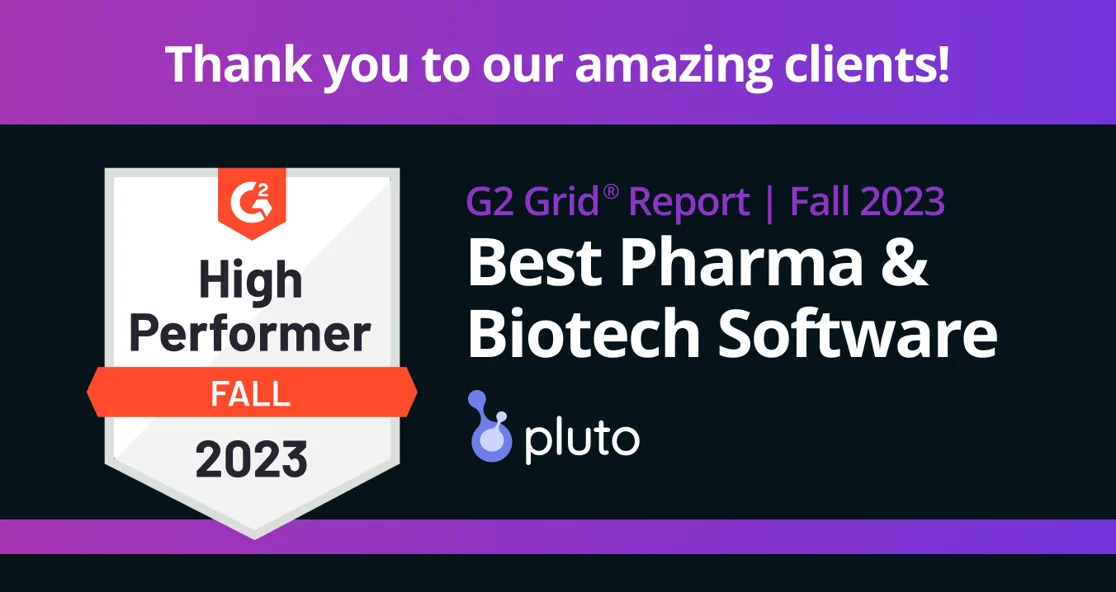 Pluto awarded High Performer in G2 Grid Report for Pharma & Biotech - Fall 2023
The G2 Grid® Reports for Fall 2023 are live and we're thrilled to announce that Pluto was awarded the High Performer badge in the Best Pharma & Biotech Software report. Reviews on G2 are generated from feedback from real users based on criteria relating to user experience, setup, support, as well as relevant capabilities based on market needs and trends.
Hear what current customers say about Pluto
---
Graphpad Prism support
Say goodbye to emailing Graphpad files back and forth! You can now upload Prism files to Pluto for accelerated collaboration. Pluto extracts graphs and layouts from Prism v10+ files, allowing you to display them and get feedback in real-time. Your team can securely stores and download Prism files plus open links to Prism Cloud.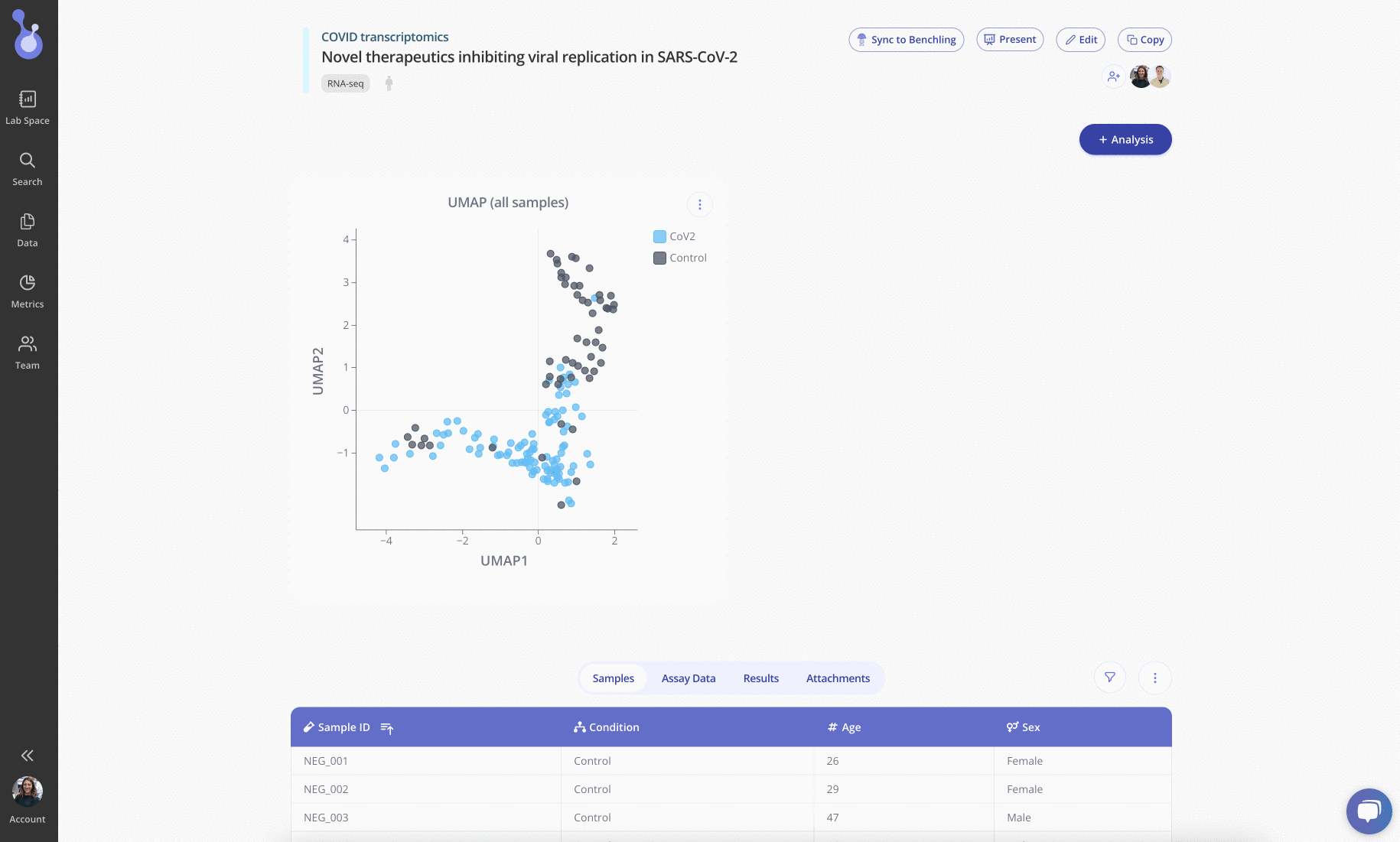 ---
External Analysis & Pluto SDKs
We're thrilled to announce even more extensible solutions to empower our community! With recent updates to our Python SDK and R package, users can fetch data from Pluto, perform custom analysis, and upload dynamic results back to the platform. Collaborating with your computational biologists has never been easier.

---
Experiments have leveled up 🚀
Last month, we launched a new user experience that makes managing your experimental data, results, workflows, and collaborations even more flexible:
Expanded analysis selector - search by analysis or plot type
Overview page - you can now include a detailed markdown description of your experiment and quickly see a high level view of the experiment progress
Analysis page - the powerful canvas for research, analyses, and visualizations
Data page - recall all data in the context of an experiment, including; raw data, processed data, results, sample annotations, attachments, and more.
Collaboration - manage access controls and permissions, view change log, track provenance, and perform key actions such as cloning an experiment
Workflow - introducing a centralized place to utilize and activate integrations like Benchling, and access shortcuts to working with our API and SDKs
Plus: quickly jump between experiments within a project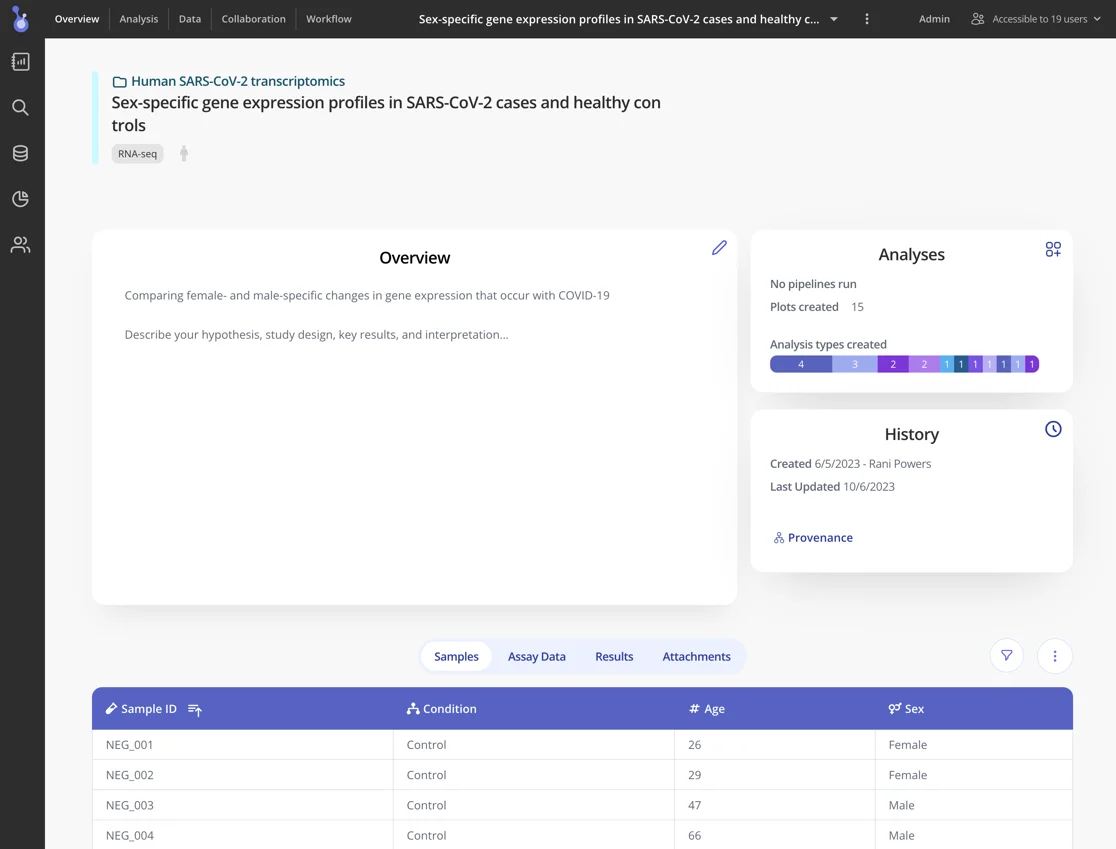 ---
Editable legends & additional visualization options
Beautiful plots, high-impact science. We've added even more flexibility to plots, including customizable legend labels, highlighting for data points of interest, and drag-and-drop legend ordering to help you create that perfect figure even faster.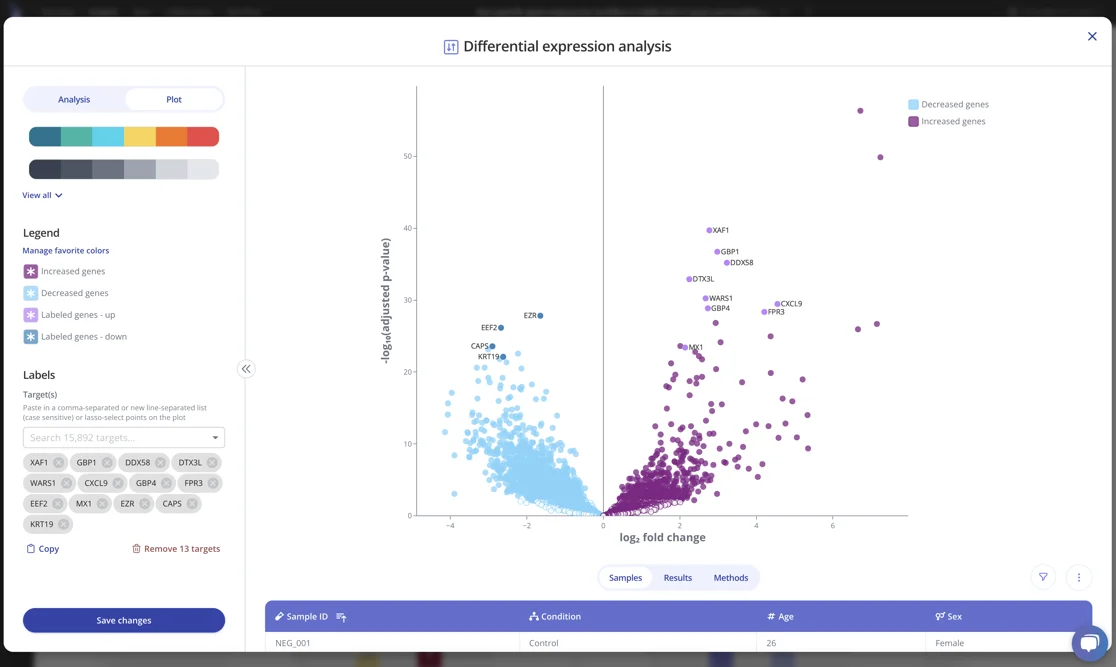 ---
In case you missed it, new analyses & genomes
The team at Pluto is continually adding additional ways to derive impact from your research. We recently welcomed new clients who are using Pluto to align their raw data to zebrafish, rat, and Drosophila genomes. Some of our newest analyses include:
Transcription factor enrichment analysis (TFEA)
Coverage analysis
How much time could you be saving?
We'd love your feedback on these new features! Will they save your team time creating figures for presentations & publications and analyzing your data? Anything we missed? Let us know your thoughts any time by shooting us an email at hello@pluto.bio.