Happy New Year! We're already kicking off 2023 with a bang. Here's the latest new feature run-down✨
Level-up your presentation game
Improve productivity with smart slides & live data
Getting ready to present? Say goodbye to static slides and "I'll have to check on that data point and get back to your later." Use Pluto's presentation mode to focus in on each finding while exploring them interactively with your team.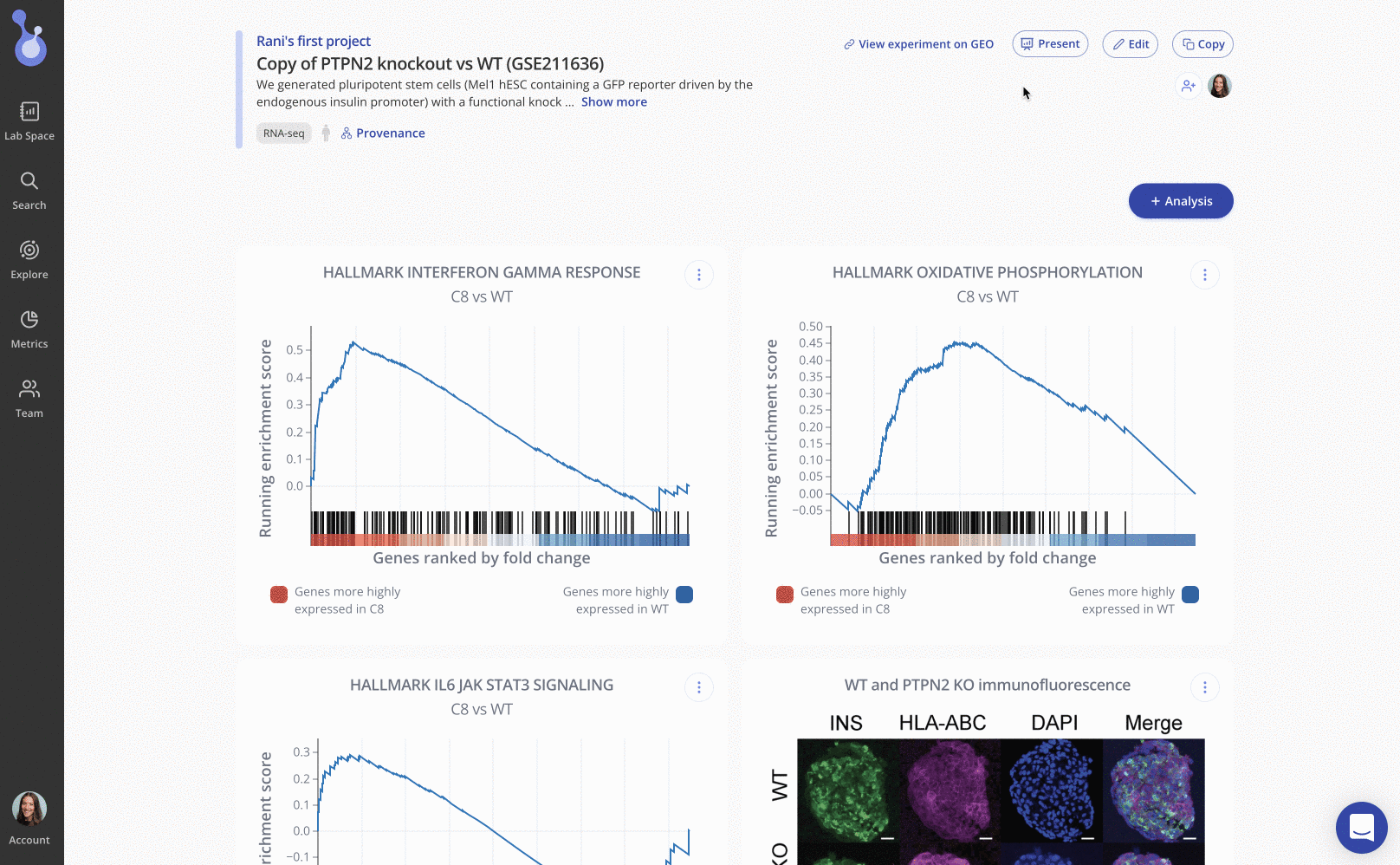 Some creative use-cases for presentation mode include:
Presenting preliminary results live (and interactively!) during a lab meeting
Presenting final results to internal or external stakeholders
Telling a scientific story in order, one plot at a time
Learn more about presentation mode or try it for yourself.
---
Sneak peak! Scientific Storyboards
Tell your story, faster than ever before
Coming soon in Pluto: a whole new experience for creating multi-panel figures or "storyboards" for telling YOUR scientific story. Want to try it out? Sign up to be an early tester by replying to this email.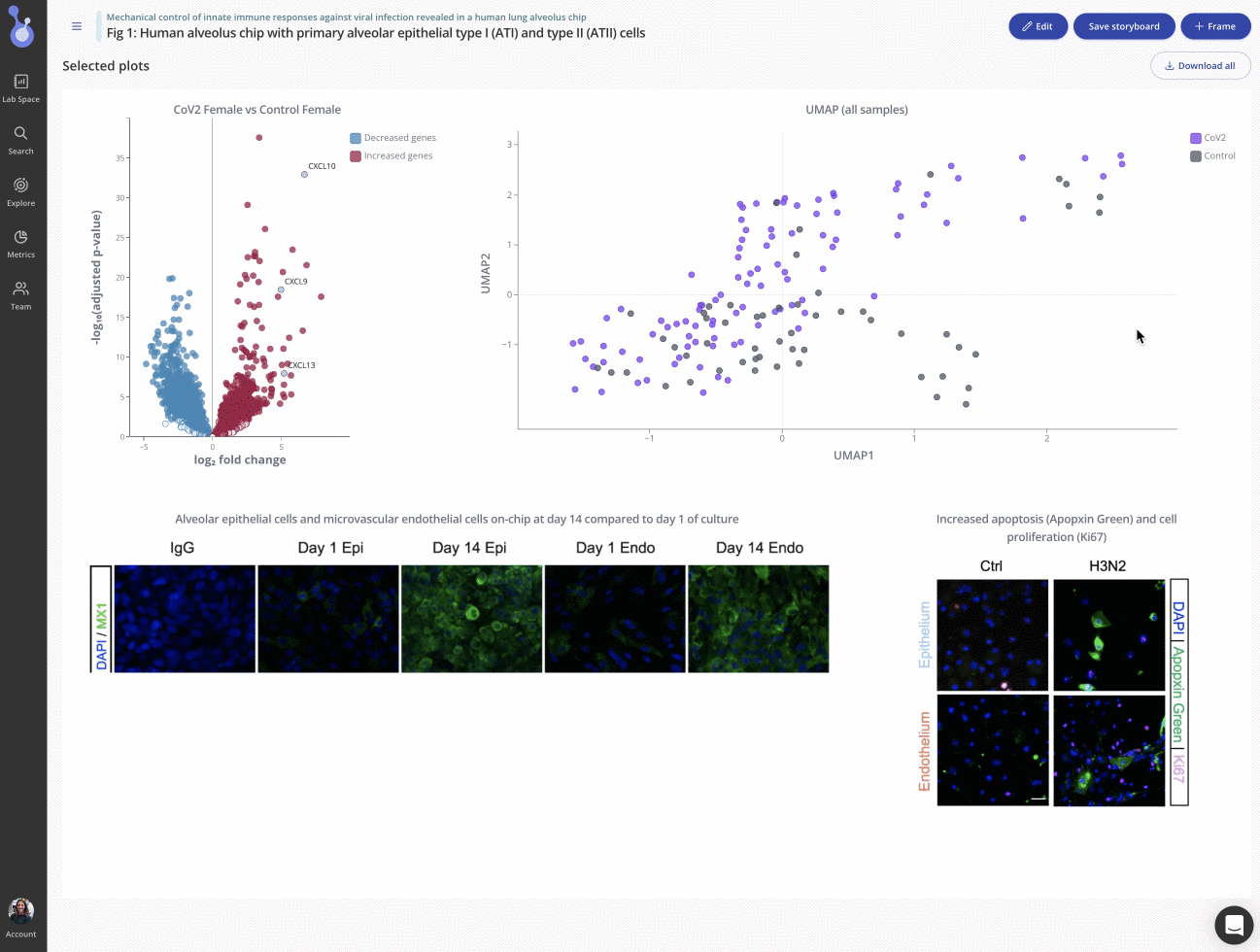 Get early access to new features of Pluto by requesting to become a beta user.
---
Auto-detect RNA-seq strandedness
Smarter pipelines = more time for discovery
Not quite sure whether your RNA-seq data was forward, reverse, or unstranded? Select the new "Auto-detect" option and the pipeline will automatically handle the QC and counting accordingly.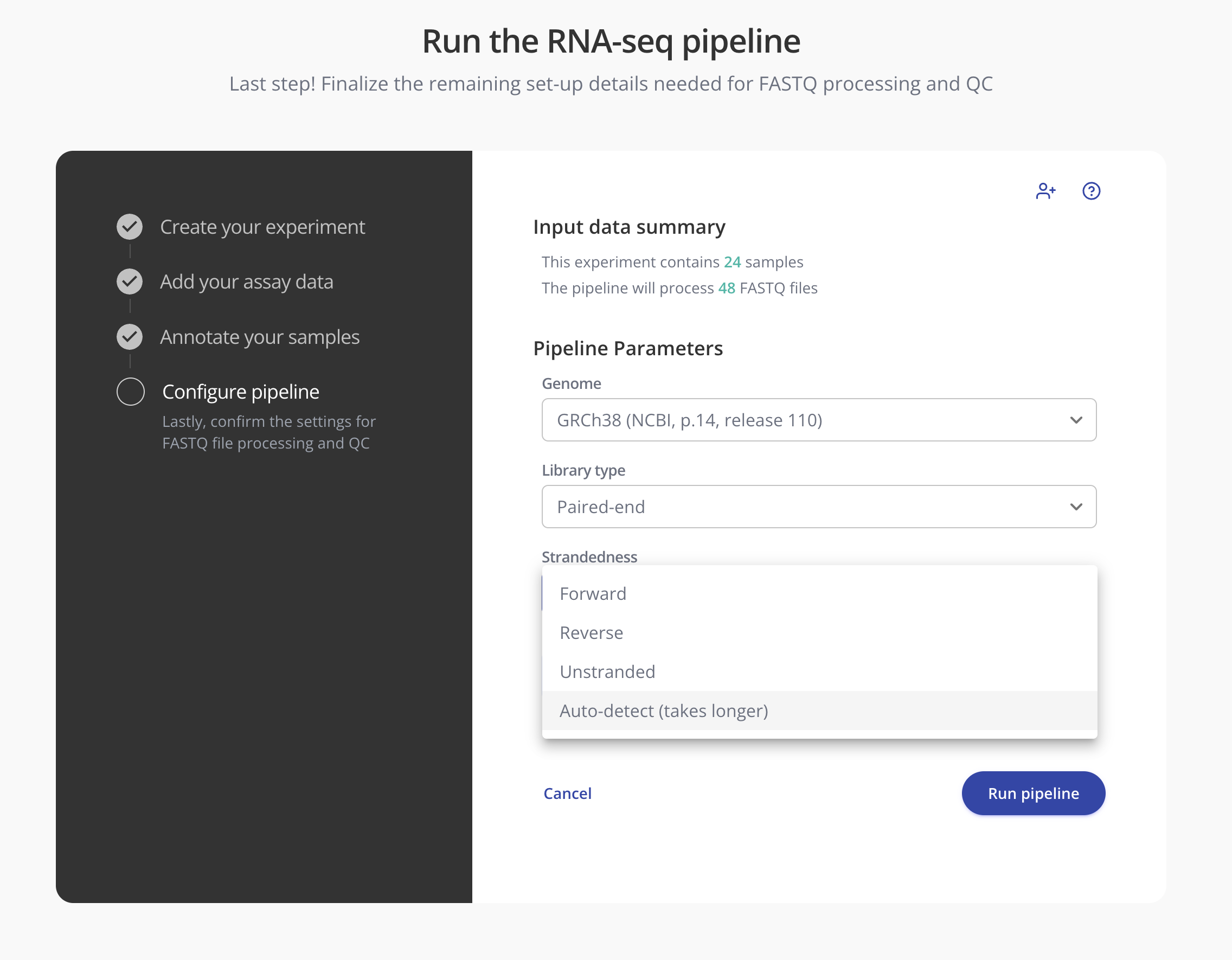 ---
Got data?
Increase impact without running more experiments
Generate new preliminary data or supporting results in minutes! Visit Pluto's library of 14,000+ published experiments, make a copy with one click, and start performing and saving your own analyses.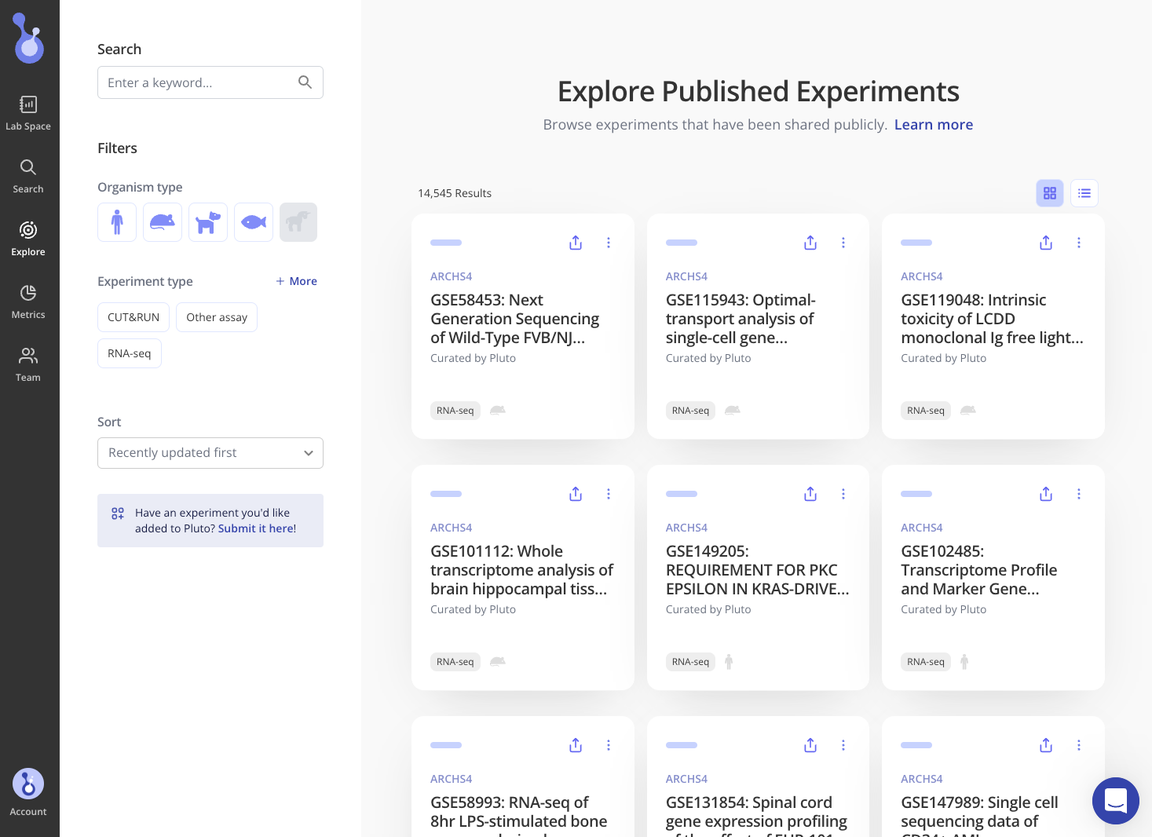 ---
Latest Pluto Learning Series
Understanding analyses & experiment types
Differential expression analysis is a powerful tool used to identify genes or transcripts that are differentially expressed between two or more conditions or sample types. This technique is commonly used in the field of genomics, transcriptomics, and proteomics to study the molecular mechanisms underlying different biological processes, such as disease development, response to treatment, or adaptation to different environments.

Visit the learning center and read Differential Expression Analysis: Understanding the Techniques and Benefits in Research.
---
Join the community of Pluto researchers accelerating scientific discovery?
Try out any of these features in your lab space or contact us for more information.