The intuitive analysis platform

for all of your


Your results are your most valuable asset in R&D, but most end up locked away in static presentations. Say goodbye to sifting through old slides and start making every result interactive and searchable.

Try it for yourself - transform raw data to high-quality results in minutes.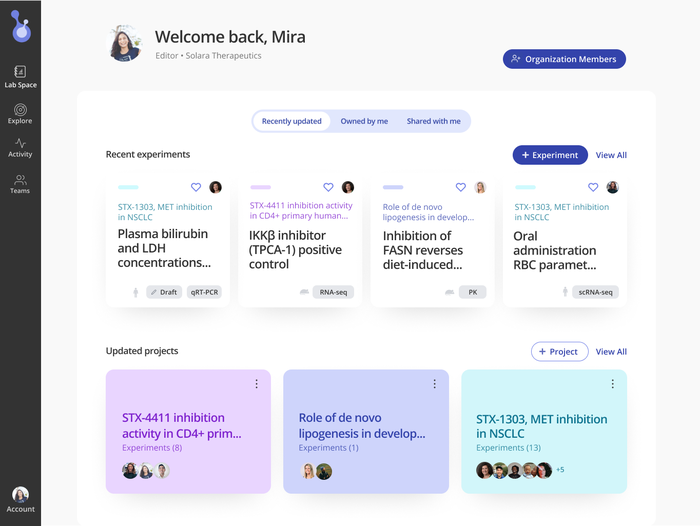 Design your Lab Space in Pluto
Plan, analyze, & visualize the results from any assay your lab runs
Analyze RNA-seq or microarray data
Investigate patterns in genome-wide gene expression across samples. Compare differences across groups & individual samples, explore pathway-level alterations, & more.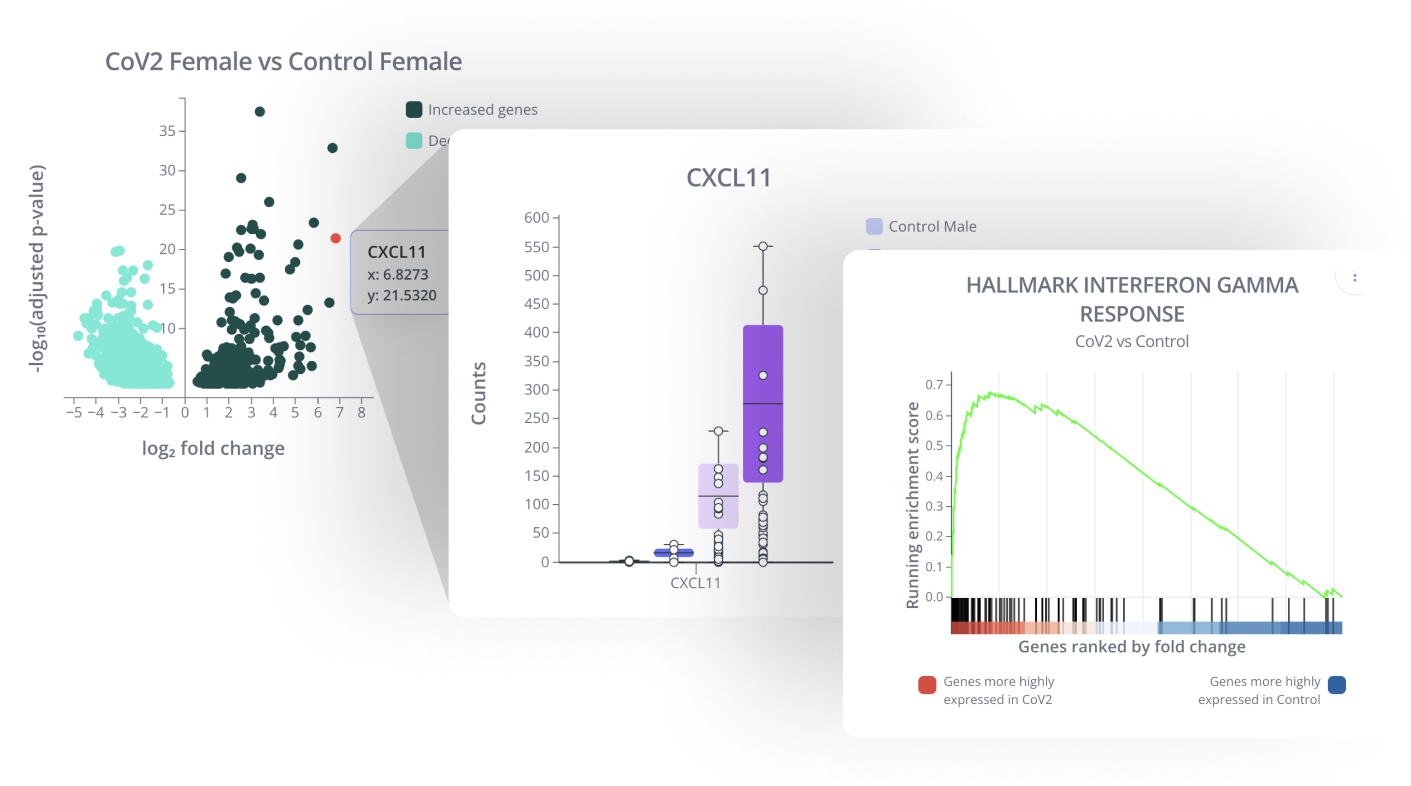 Showcase your tissue slides and microscopy
Display representative images alongside interactive plots with quantitative dat. Run statistics on any feature, from cell counts to immunofluorescence.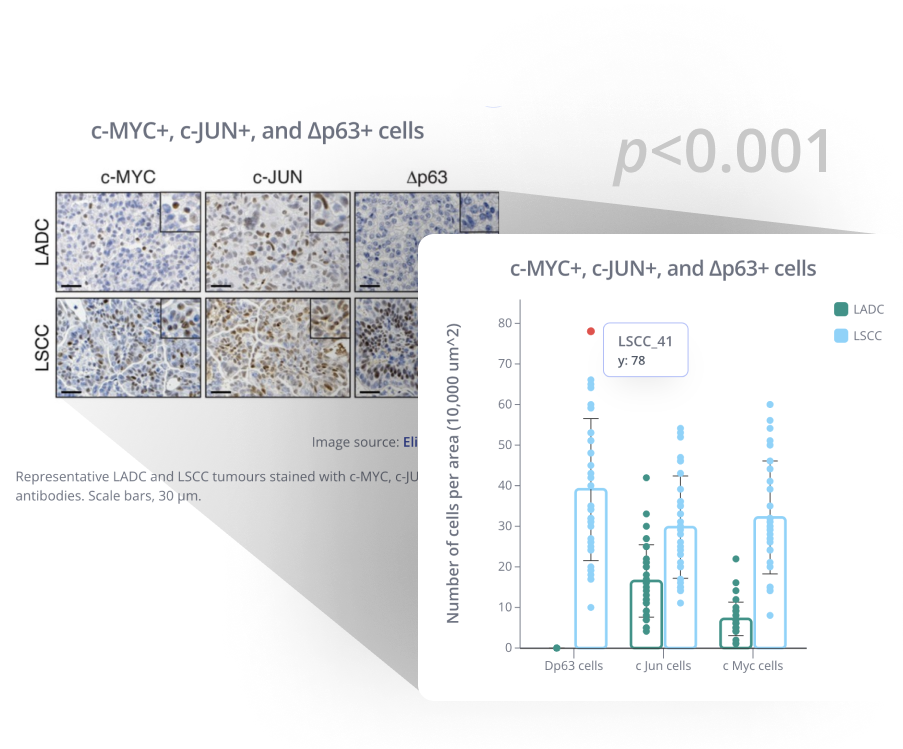 Investigate DNA-protein interactions with ChIP-seq or CUT&RUN
Map global binding sites precisely for any protein of interest and visualize differences across groups.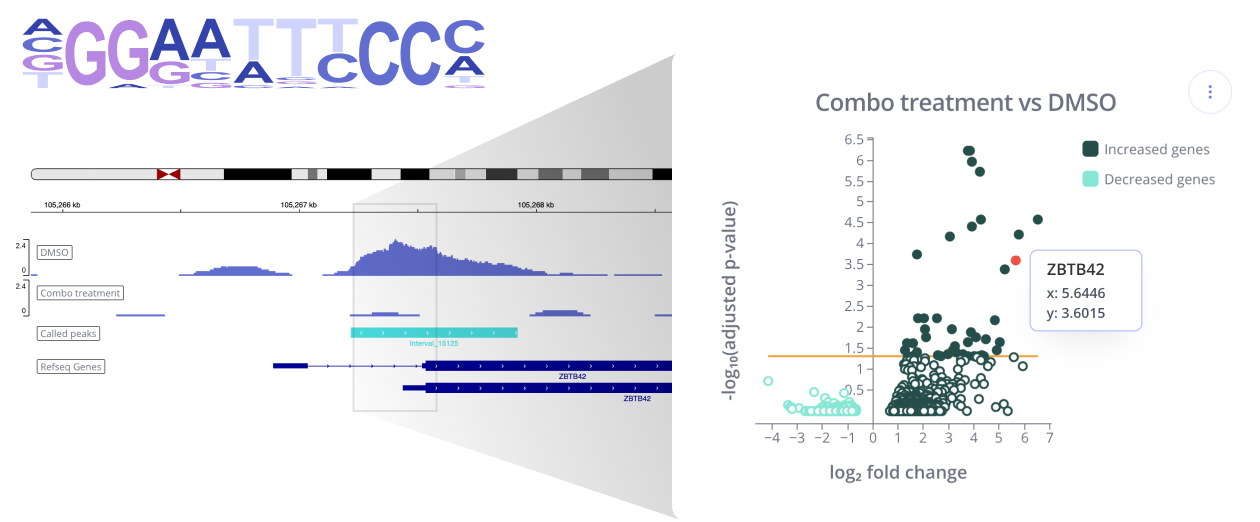 From raw data to publication-ready plots
in minutes

, not weeks

Turn every experiment into immediate insight. Upload raw files and build interactive, customizable, high-resolution plots. Pluto supports high-throughput and low-throughput assays, from RNA-seq to ELISA, and everything in between. See all experiment types
Test your hypotheses
faster
Pluto empowers any scientist to run powerful bioinformatics analyses, right in your browser. Writing your own scripts? You can also fetch results via the Pluto API for an even deeper exploration.
Securely share results

with collaborators & vendors

You're in control of your data and results. Share experiments privately while working on new discoveries. Streamline how you receive data from vendors (no more files sent by email).
Compare your results

to the latest published research

Get preliminary data for your next project now, without running costly experiments.

Analyze thousands of published experiments to uncover new findings relevant to your research.

Can't find the experiment you're looking for?

Ask us for it. We'll make it available on Pluto.

No one wants to spend hours figuring out how to analyze data from GEO.
Measure your team's
productivity

, automatically

Track and report your progress in real-time. Pluto's R&D project analytics give you the power to make data-driven decisions to hit your next milestone. See it in action
Pluto brings together beautiful design & secure, cloud-based software to create the most intuitive science platform yet.
Pricing
We offer custom plans tailored to your organization's needs:
Academic / Start-up, for growing teams who need one place to analyze all of their data, securely.
Enterprise, for organizations ready to accelerate R&D, collaboration, and novel scientific discoveries at scale.
Start your free trial
Academic / Start-up
Built to grow
Store and organize data for all of your team's experiments (low-throughput assays & high-throughput -omics data)
Run bioinformatics analyses in minutes, with no coding required
Create and customize publication-ready figures and interactive visualizations
Share data securely and intuitively with wet lab and dry lab collaborators
Track projects by funding source and upcoming deadlines
Compare your results against Pluto's database of published experiments
Get a quote
Enterprise
Tailored to your goals
All of Start-up, plus:
Make data-driven decisions with built-in analytics and tracking
Run complex bioinformatics pipelines without managing infrastructure
Integrate with your organization's SAML SSO for user management
Streamline secure data transfer between external vendors and partners
Accelerate in-house IP development with programmatic access to data and results
Reach milestones faster by integrating with your team's existing workflows (e.g. ELN, LIMS)
And more! Contact us to customize your plan.
Contact Us
Set up a time to talk with one of our experts and learn how Pluto can accelerate your team's workflow.