Bioinformatics

is only the 

beginning

Welcome to the future of science where you work:

Run computational biology analyses

Organize and query biological data

Monitor projects and assign experiments

Collaborate on discoveries, and use them everywhere
Trusted by high-velocity scientific teams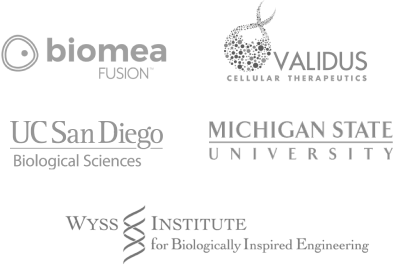 Welcome to your digital Lab Space
A whole new way to discover, visualize, and share
RNA-seq, ChIP-seq, CUT&RUN, plate-based assays
Investigate patterns in gene expression, DNA-protein binding, protein levels, and other biomarkers across samples. Compare differences across groups, explore pathway-level alterations, & more.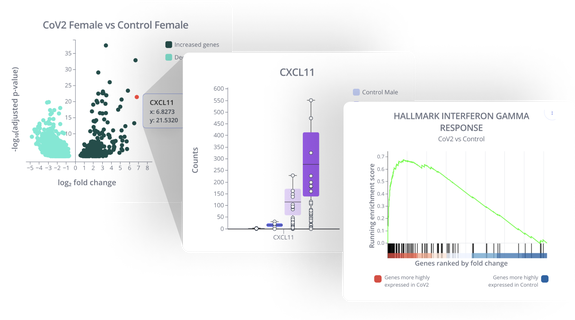 Interactive, publication-ready, integrated
Investigate scientific questions with interactive visualizations, customize high-resolution versions for presentation, and embed dynamic results in the collaboration tools your team already uses.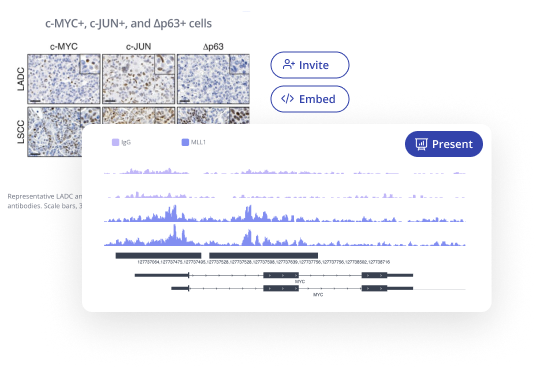 Accelerate innovation across your entire team
Track your throughput automatically, across multiple programs, teams, and projects. Leverage published data to validate relevance in different model organisms, tissues, and systems.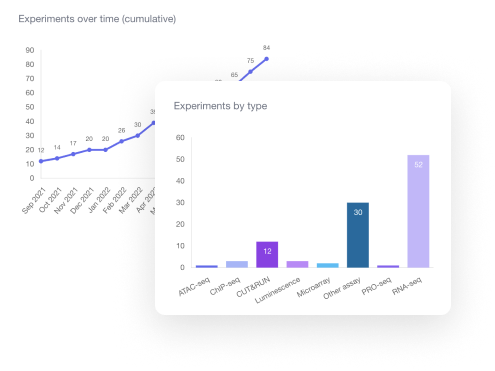 From raw data to publication-ready plots
in minutes

, not weeks

Turn every experiment into immediate insight. Upload raw files and build interactive, customizable, high-resolution plots. Pluto supports high-throughput and low-throughput assays, from RNA-seq to ELISA, and everything in between. See all experiment types
Test your hypotheses
faster
Pluto empowers any scientist to run powerful bioinformatics analyses, right in your browser. Writing your own scripts? You can also fetch results via the Pluto API for an even deeper exploration.
Securely share results

with collaborators & vendors

You're in control of your data and results. Share experiments privately while working on new discoveries. Streamline how you receive data from vendors (no more files sent by email).
Compare your results

to the latest published research

Get preliminary data for your next project now, without running costly experiments.

Analyze thousands of published experiments to uncover new findings relevant to your research.

Can't find the experiment you're looking for?

Ask us for it. We'll make it available on Pluto.

No one wants to spend hours figuring out how to analyze data from GEO.
Measure your team's
productivity

, automatically

Track and report your progress in real-time. Pluto's R&D project analytics give you the power to make data-driven decisions to hit your next milestone. See it in action
Pluto brings together beautiful design & secure, cloud-based software to create the most intuitive science platform yet.
Ready to get started?
Contact us for a personalized demo showing you how Pluto can help your life sciences organization meet its goals today!
Get a demo