Pluto for Service Providers
Deliver reports and results to your customers & collaborators.
Does your company offer bioinformatics analyses or other services? We see you! 🙇 CROs and bioinformatics service providers play a critical role supporting both academic and biotech research, assisting with everything from experimental design, to analyzing next-generation sequencing data, and collaborating on manuscript development and publication.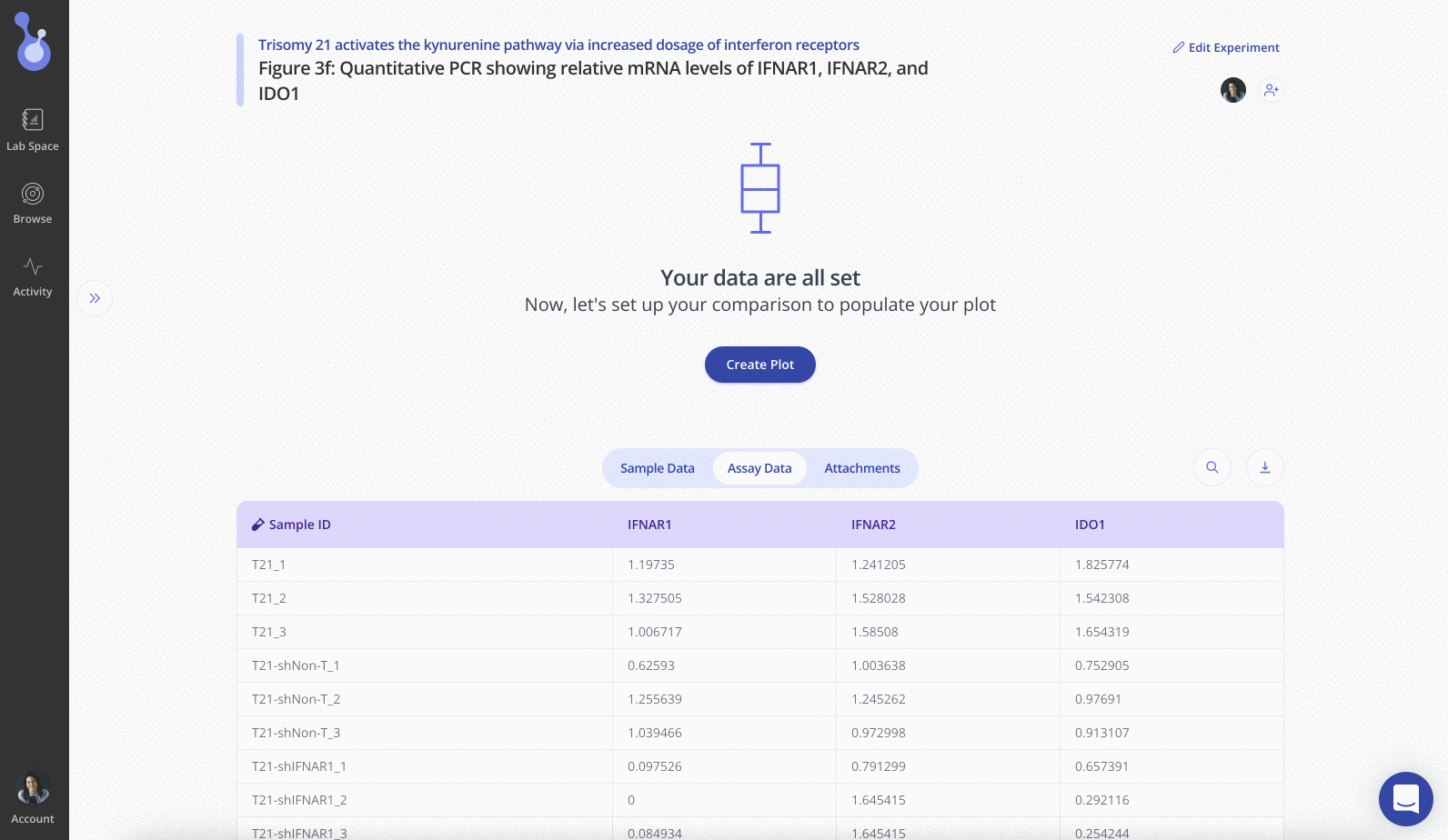 We believe in accelerating scientific discovery through:
Scientist-focused user experience
Use Pluto projects to plan out your next manuscript and keep all of your data and figures in one place.
Transform raw data into publication-quality figures in minutes
Explore your data with biologically meaningful comparisons to test your hypothesis.
Share results securely with collaborators
Pluto has three levels of access for collaborators, giving you flexibility and control over how your data are viewed.
Pluto enables service providers to deliver high-quality results to their customers faster 🚀
Deliver raw data AND publication-quality analysis to your customers in minutes
Sharing files with your customers via email or using an in-house server to deliver data takes up your team's valuable time and resources. Instead let Pluto handle notifications for you - it's what we do! Your whole team can contribute to an analysis in Pluto and, when you're ready, share the interactive page directly with your customer. No need to train your customers how to get files off an FTP server 😁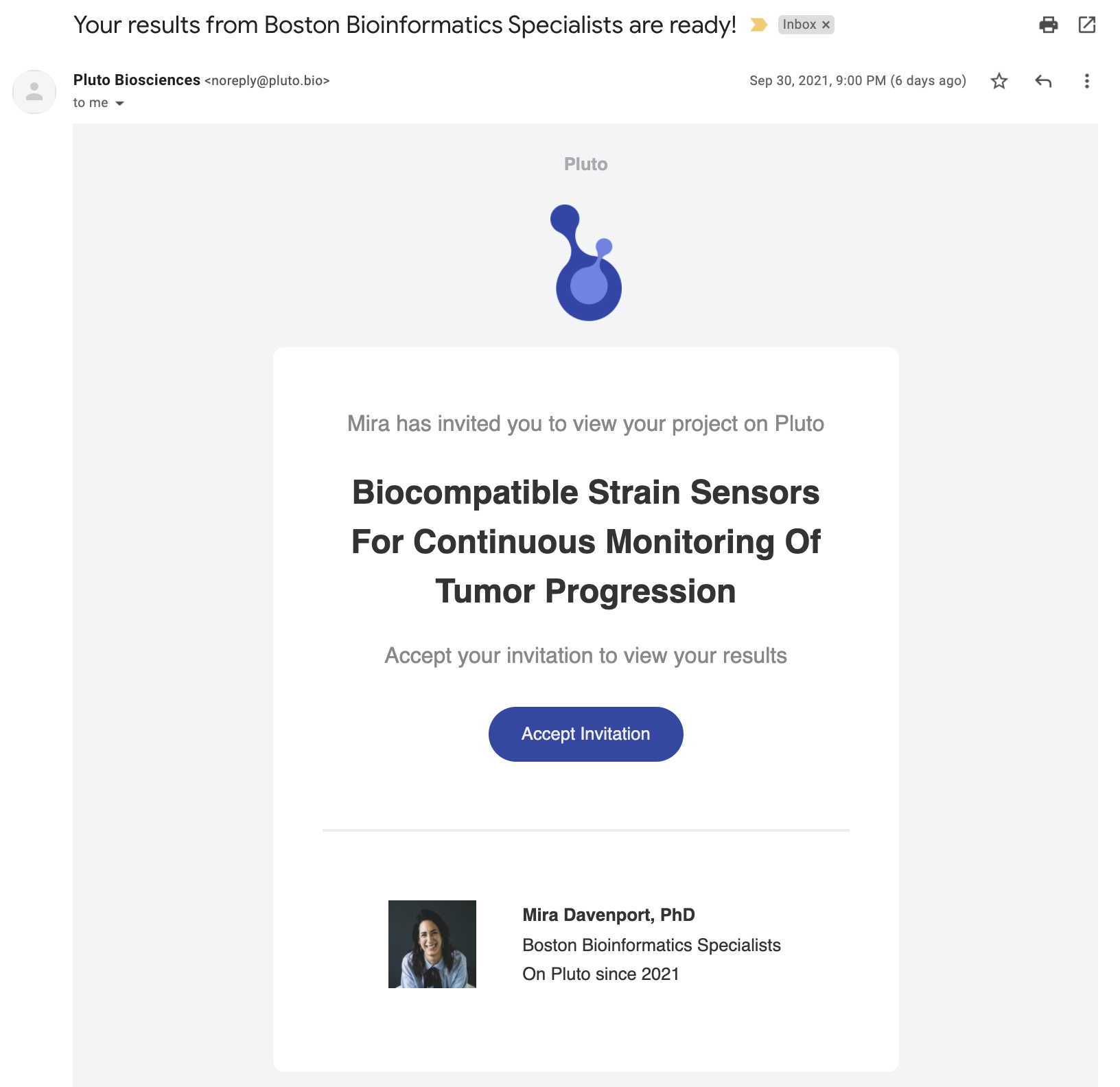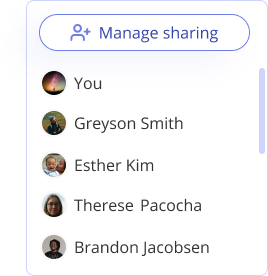 Securely store results and grant access as needed
Pluto has three levels of access, giving you granular control over how you share results that your team has produced with customers.
Track completed and in-progress experiments for multiple customers
Save time searching for previous experiments done for different customers. In Pluto, you can organize projects by customer and search by relevant metadata like experiment type and organism.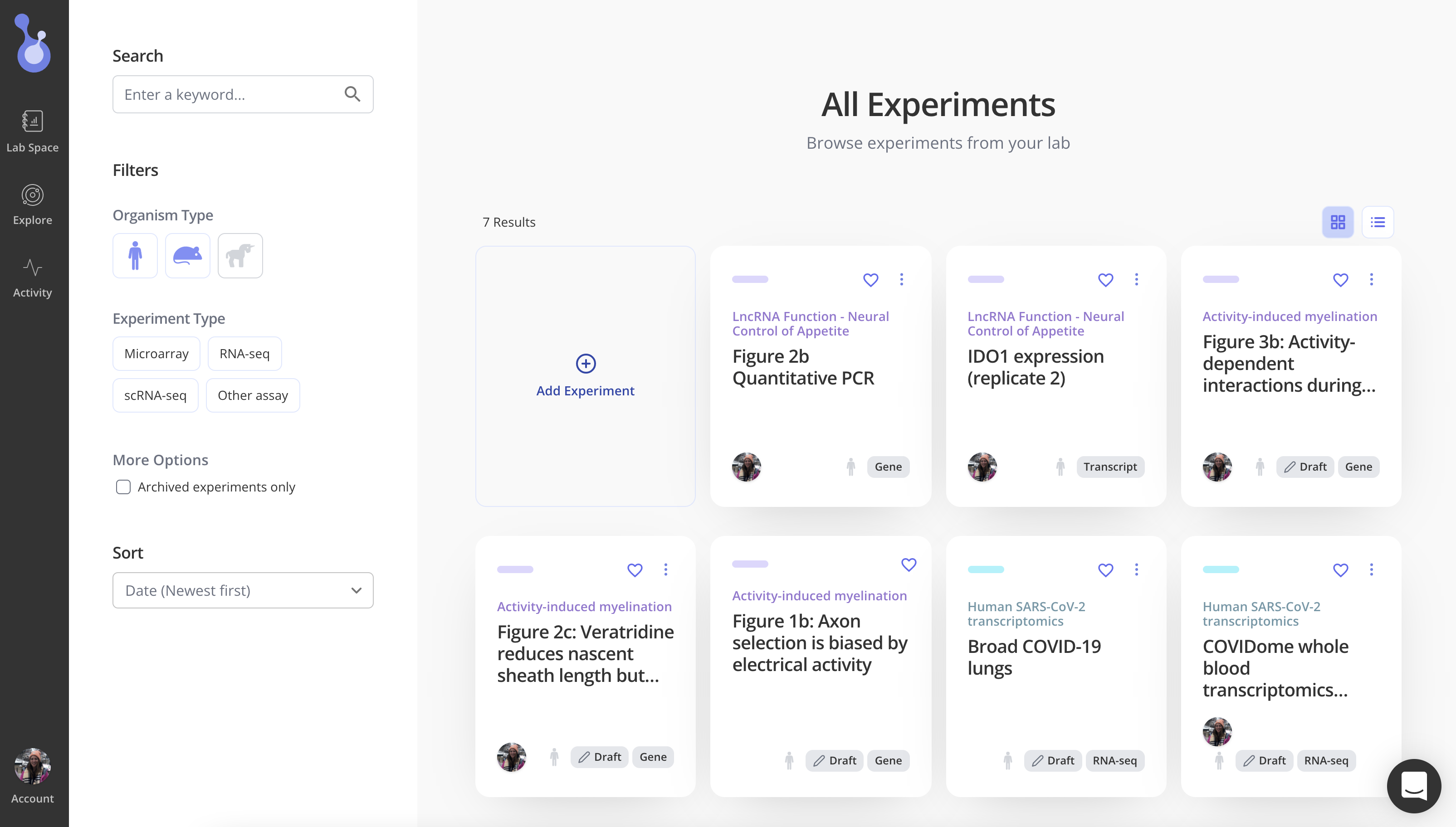 Plus, streamline your internal progress and KPI reporting
You don't need a separate tool for tracking how many projects and experiments your team worked on this quarter, it's all included in the real-time analytics in Pluto. Spend less time pulling together progress reports and more time on doing analysis!
"Pluto is like Google Docs meets Graphpad Prism, with built-in bioinformatics analysis. I like that I can create a lot of different figure options while exploring my data."
- Queeny Dasgupta, PhD - Post-doc, Wyss Institute at Harvard University
Ready to get started?
Contact us for a personalized demo showing you how Pluto can help your life sciences organization meet its goals today!
Get a demo